I went through alot of designs I wanted to use for our placecards. And since we used the Damask theme, I wanted to incorporate that into the placecards. I came across a really cute black & white template on a website (cant remember which one) and decided to go with that for placecards. I customized it a little by adding a pink border and inserted pink and black font. And I also added a box on the back of card with each person's food choice.
Once I printed them all up, I took them to Kinko's and had them cut out. It cost about $12 or so. They charge $1.49 per cut. Once they were cut, we folded them in half and whala ... all done! :)
Here is the original template: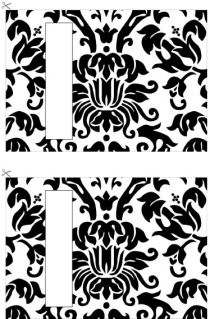 BEFORE they were cut:
AFTER they were cut: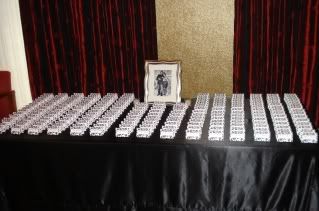 BACK of Placecard: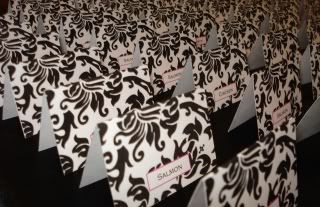 Email me if you want me to send you my template (nnekah@gmail.com)!