Remember the DIY Card Box I made in one of my earlier post? Well here is how we used it on the gift table at wedding:
I actually had all intentions to buy a Guest Book instead of making one but I got caught up at the last minute and had to throw something together. I got this plain book from Walmart with blank pages. I created a label for the cover and bought some damask stickers from Michaels and decorated the inside pages with it. For something that virtually no one really pays attention to...it didnt come out half bad! :)
BLANK BOOK
BOOK WITH LABEL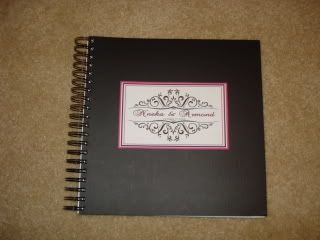 INSIDE
Since I had rhinestones left over from jazzing up my vases, I decided to buy a cake serving set (only $10 from Walmart) and add some pop to it! Just use your hot glue gun to glue them around the handle.
BEFORE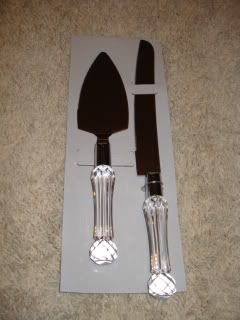 AFTER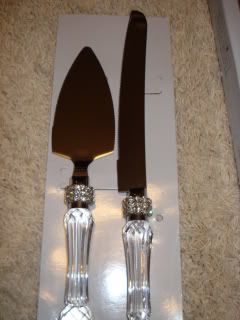 As a gift for my husband's Inner Circle/Bridal Party (I'll explain the inner circle thing later), we got all the guys pink ties for them to wear the day of wedding. I purchased the tie boxes online, then created personalized labels for each box. I topped it off with ribbon tied in a bow. Check them out!