So I went to my first floral class on Monday and our first project was creating a topiary. It was pretty simple. Everything was provided for us...flowers and supplies. I cant wait til our next class..its so much fun creating arrangements! Check out how mine came along!!
Flowers for arrangement
Pot with Oasis (soaked in water) in it
Grouped roses together and stuck in the center of Oasis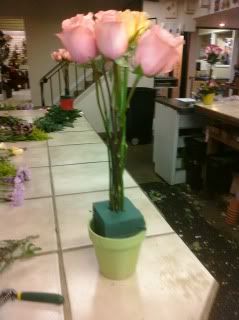 Added greenery and flowers (not pictured)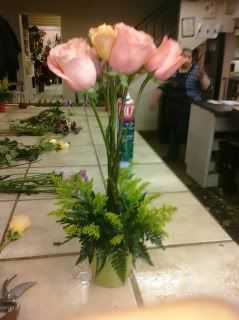 Final result!
Stay tuned on what we create in my next class!