Candles are a very popular item used to decorate weddings and receptions. Outside of the fact that they are beautiful especially during an evening wedding, candles can be a less expensive way to get that wow factor versus going with some of the pricier floral centerpieces.
One of my all time favorite places to get event decor from is
Jamali Gardens
in NY! They literally have anything you can think of that you would need to decorate a venue! It's not a super big store but what can you expect in the city? But they have everything! I found out about it while I was planning my own wedding and purchased a few things like vases, pillar and floating candles, and ribbon. But let me tell you...if my budget was bigger, I would have bought half the store! LOL
They are reasonably priced for alot of things but you wouldnt believe how much certain things that you see used in wedding reception decor costs!!!
Pillar candles like these below are often used for weddings. I love pillar candles grouped together.. I think they are very dramatic!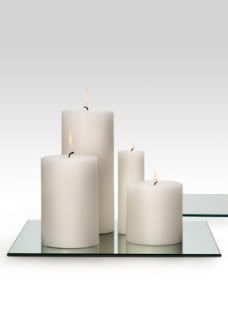 They run between $3.50 to $10.99 each at Jamali Gardens depending on the size you are looking for.
Check out these beautiful pillar holders! Just imagine how pretty they would look grouped together on a table!
They costs $14 & $18
These crystal bead candle holders below costs $68 & $90 !! Very pretty but pricey if you need alot of them! And guess what? They are out of stock so someone is buying them!
These 12 inch votive holders are a steal at only $5 a pop! And used in the right way, they could really add a nice touch to your event decor! It would really be great if they had them in different heights!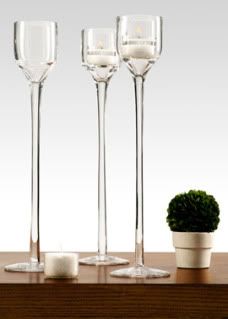 Floating candles are often used as well and they are a great alternative to the more expensive pillar candles. These come in different sizes and can range from $1 or less to about $2 depending on where you go. Below are 3inch candles. They cost $1.75.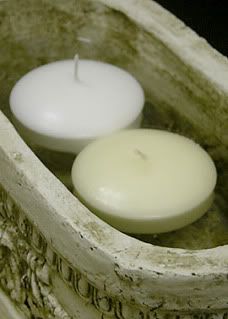 Check out how candles were used at these wedding receptions I found online and get inspired!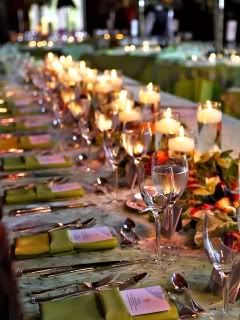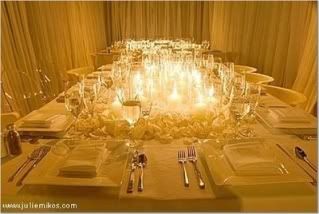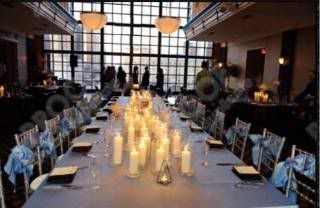 Remember, before you start planning your candle set up, make sure you check with your venue. Alot of places..hotels especially... won't let you have open candles burning without some kind of dome or without them being in a vase of some sort.