Yes you read right! Today's post is on decorating with umbrellas! So while doing my normal Internet browsing I came across this lovely site,
Bella Umbrella
! And OMG talk about in love! Who knew umbrellas could be so purty!! But don't get too excited...these babies are gonna cost ya! They run as high as $200 for one umbrella!! They do rent them though and that cost is as low as $10 to $20 each so that's not too bad at all. I'm not quite ready to drop that much on an umbrella! lol But they are truly unique and can really add a nice touch to a wedding photo shoot or event! I especially love the ruffled and pagoda styles! Check out some of the pictures I got from their website!
These are the Pagoda style! The first one is one of my favs since I love pink! And go figure... this was actually the style and color that was used in the movie, Sex and the City 2!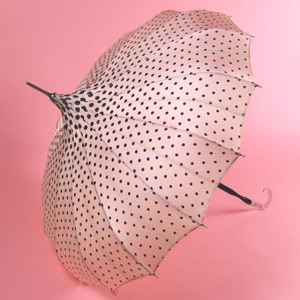 And here are some of the ruffled and bridal styles: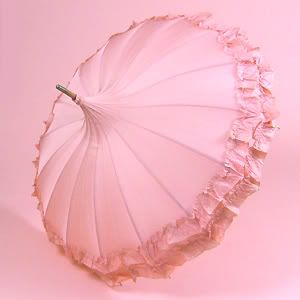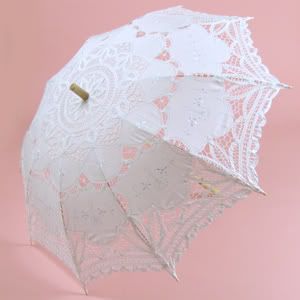 Now check out how people have used them for photoshoots or decor!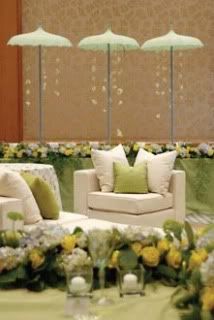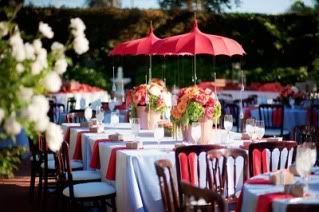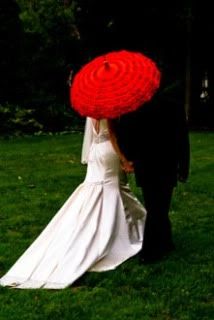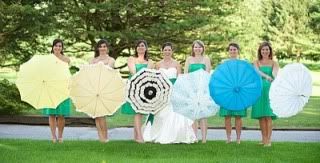 LOVE IT! LOVE IT!!