One of my many passions in the world of creativity is home design! I am addicted to HGTV and DIY Network! And I absolutely love Home Goods! Its the greatest place ever for inexpensive yet chic home decor. When Im in home design mode, I literally will go there every week! lol
Its kind of hard to describe my personal design aesthetic because I like alot of different looks and I love color. I would definitely go alot bolder with color in my own home if the hubby would let me...lol. But the great thing about decorating is that you can do whatever you want as long as you like it and are comfortable going home to that look every day!
So along with featuring my own projects, from time to time I'll be featuring some home designs from various interior decorators.
Here are a few that I'm feeling today!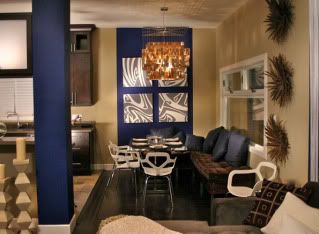 Design by Kim Myles.
In this design, I love the way Kim uses color to accent the column and wall and I like the symmetry she creates with the 4 pictures. She also ties in the blue with throw pillows on the bench against the window. Lighting fixtures really add pop to a room. The one she chose for this design is perfect! I love the finish and look of it.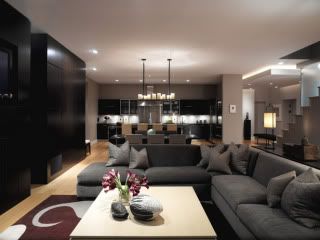 Design by Gregory Augustine
I like the look of this room. Some may run away from a dark grey sofa but I think Gregory really brings it together nicely with the rich dark wood. Im a huge fan of dark wood especially in living areas!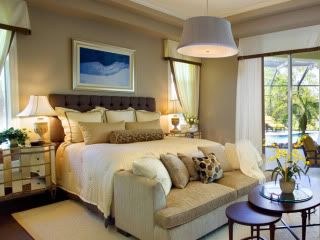 Design by Troy Beasley
I love the look of this bedroom. I love everything from the padded headboard to the window treatments to the sofa at the end of the bed. It has a very warm and cozy look. Who wouldnt love going to sleep in this room everynight?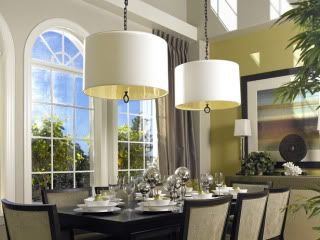 Design by Troy Beasley
I love the double fabric shade chandeliers he used in this dining room design. The beautiful windows accented with pinch pleated drapes really adds a great touch!