Here are a few cute ideas Ive come across for baby showers! Check them out!
This invitation is tooo cute!
Tiny Prints.com (Love Grows Invitation - $1.19 to $2.39 each depending on qty)
Check out this pink and brown themed shower I found featured over at www.cakeblog.com
Too cute!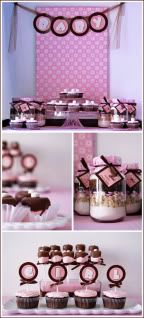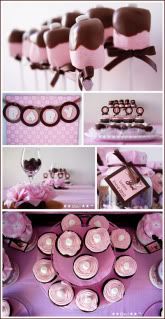 Rubber Ducky themed shower. Photos found at www.thecakeblog.com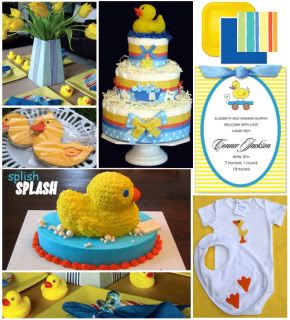 Personalized Chocolate Bars ($1.60 for just the wrapper/ $2.75 for wrapper and chocolate bar) www.beau-coup.com
This is totally a do it yourself project... I wouldn't dare spend money to have these made. But they are cute esp for baby showers and parties.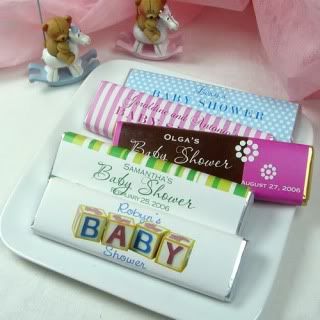 Cookie Platter for a baby shower
Cute invitations: