I love damask! I loved it so much I used the theme in my wedding! Damask has become super popular with brides these days so Im featuring all things damask in this post! There are so many ways to incorporate damask in your wedding or event. And the great thing about it is that you can use pretty much any color as an accent and it will look great! I've seen every color from pink to red to yellow to purple to turquoise used as an accent and they all look great! Enjoy and get inspired!!
Damask origami favor boxes! Love these!! They run about $1.15 per box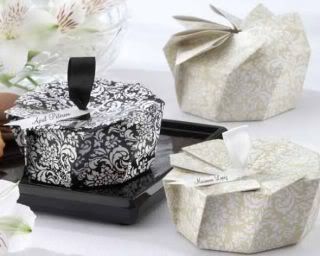 Damask Vellum Shades...these run about $0.60 or so each and they sit right over a regular wine glass with a tea light candle in it.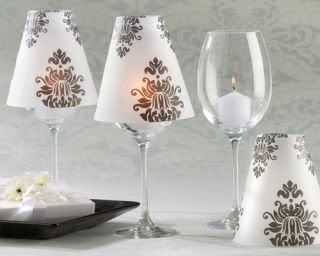 Damask compacts...too cute! They run about $1.66 each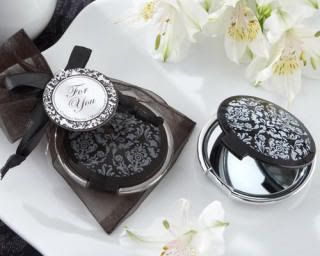 You can find the items above
here
Damask mint tins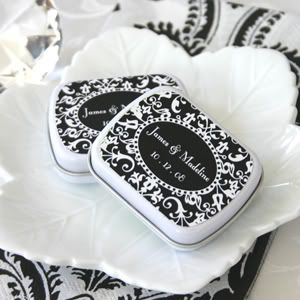 Damask table linens found at www.onenightrentals.com ($15 each to rent)
Damask Toilet tissue!! Talk about details! Imagine how awesome it would be for your guests to see damask toilet tissue in the restroom! $8.99 a roll
www.blissweddingsmarket.com
I found these plates at Marshalls for $3.99 & $2.99.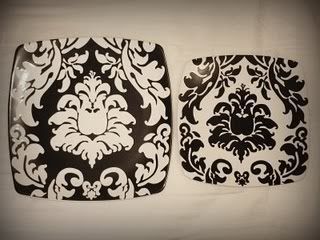 Damask square candle...$6.99 at Hobby Lobby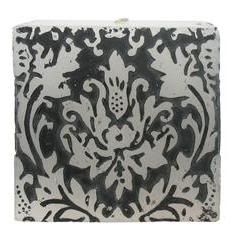 Here are some damask cakes I found online: